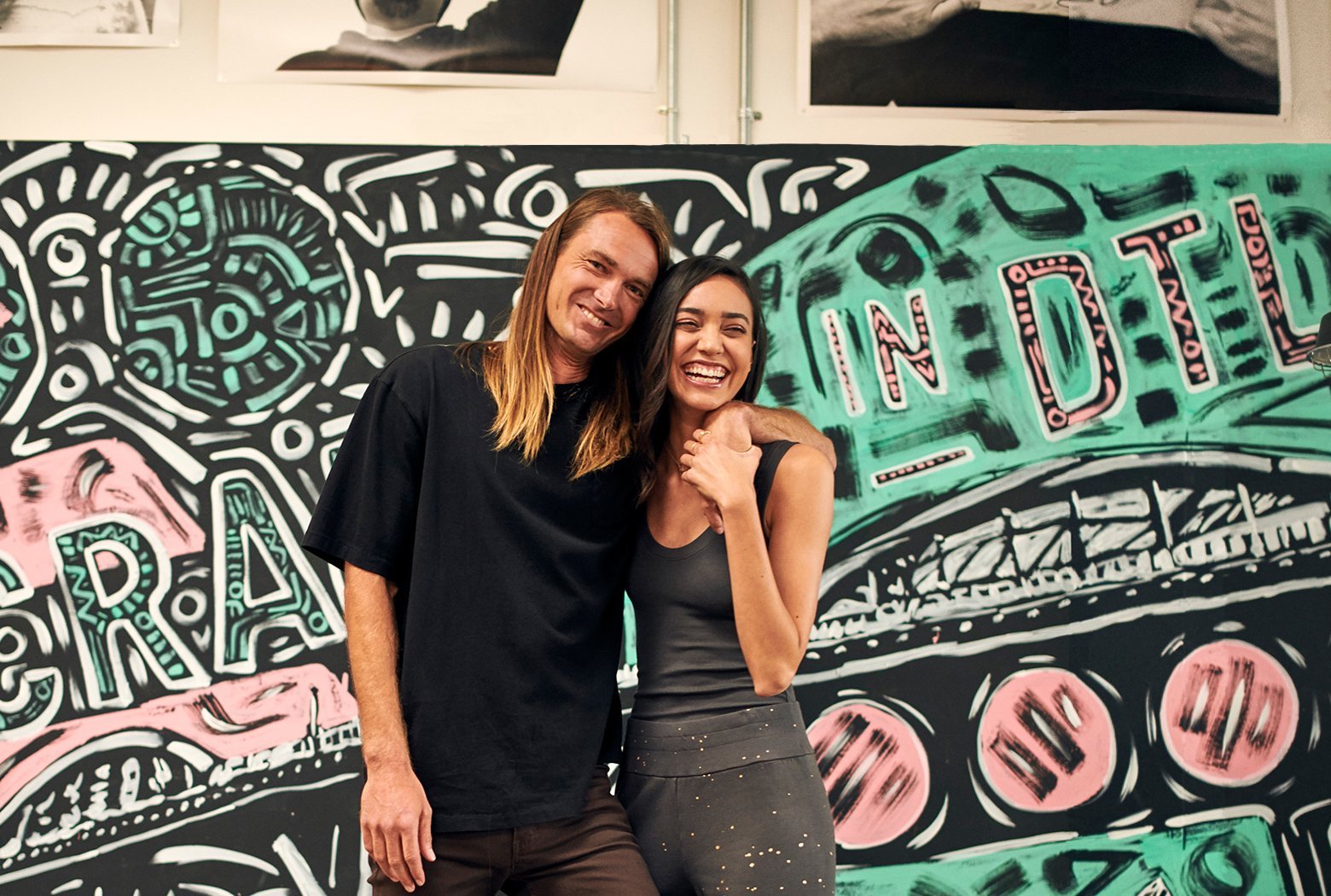 LAmade was born because of our desire to make a difference in our local community. We know the only way to take this community-focused awareness to the next level is to collaborate with other like-minded companies that have the same core beliefs.
That's why we decided to collaborate with one of our favorite neighbors, COMUNITYmade!
COMUNITYmade was started by husband and wife team, Sean and Shannon Scott, with the intent to create high quality and locally produced shoes that benefit the people who live in the neighborhood.
For the launch of our men's collection and upcoming women's holiday campaign, we collaborated with COMUNITYmade shoes by using their event space in the nearby LA Arts District to create an amazing showcase that completes the LAmade look from head to toe.
While the fashion aspect is the perfect fit, our values aligned for the two of us in a much more meaningful way. As their slogan "From ME to WE" implies, they look to uplift the community by contributing to it in numerous ways, such as donating $10 of every pair they sell to a local organization that the buyer chooses, and holding art events/creative workshops
Located just a mile and a half away from each other, LAmade and COMUNITYmade both take pride in their creations and treat each style like their own personal pieces of art. As we know from producing all of our own clothes in our DTLA factory, this sense of ownership leads to employees making better quality products. Another way that we are similar (other than our honest names!) is instead of outsourcing our work to foreign factories that offer cheap labor, we ensure the maker behind each garment and pair of shoes are being paid not just a minimum wage, but an actual LIVING wage.
Between our similar values and the fact that their comfortable shoes complete the LAmade look, we are grateful to collaborate with locally driven company such as COMUNITYmade. We will always support each other's mission of making a difference in our community.
*If you'd love to own a pair of these sleek shoes you can stop by their showroom at 584 Mateo Street, Los Angeles, or check out their website: https://www.comunitymade.com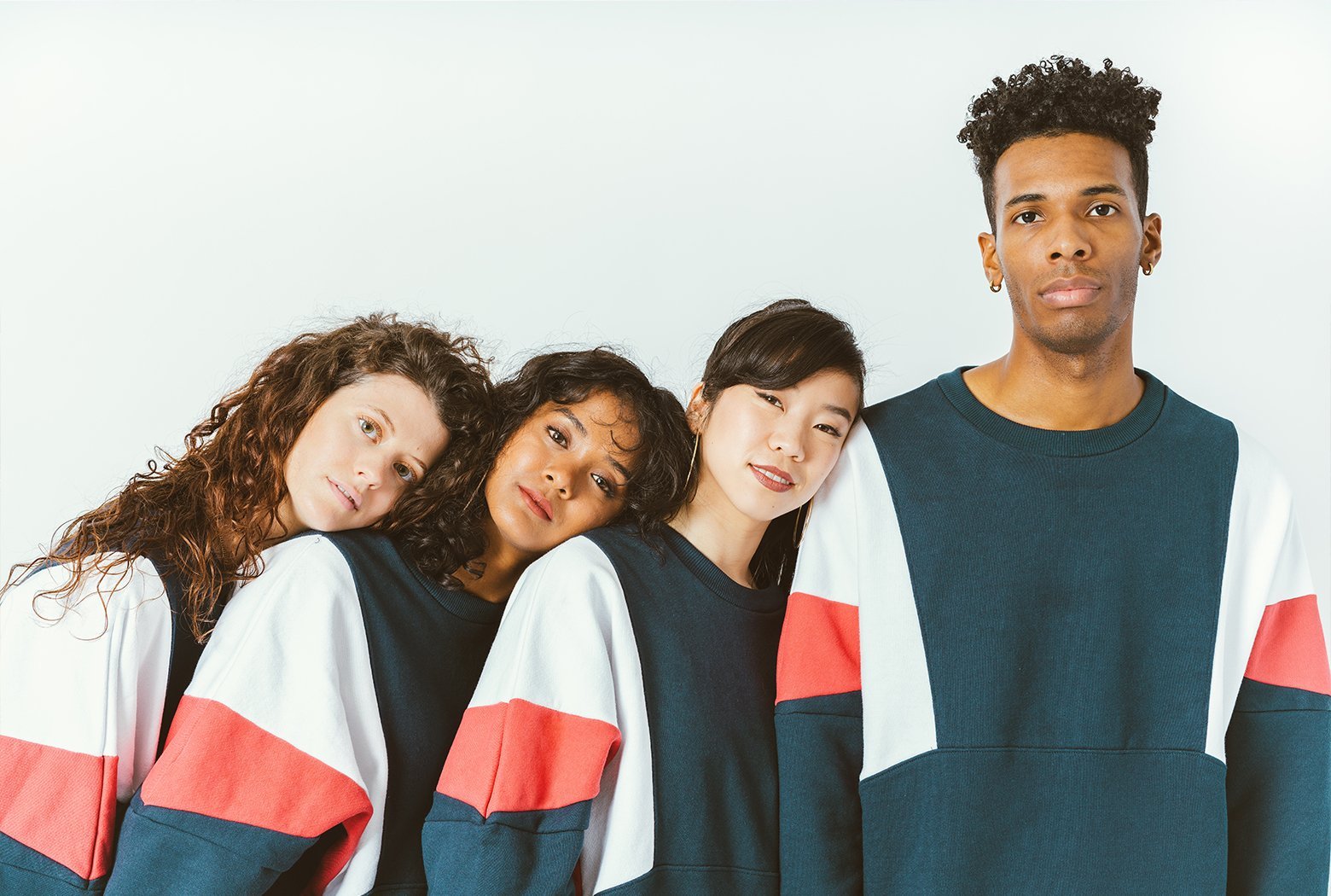 Here at LAmade, we always aspire to inspire. So naturally, when we decided to search for someone to do a collaboration with, we knew they had to possess all of our core values. That's when Sorah ...
Read more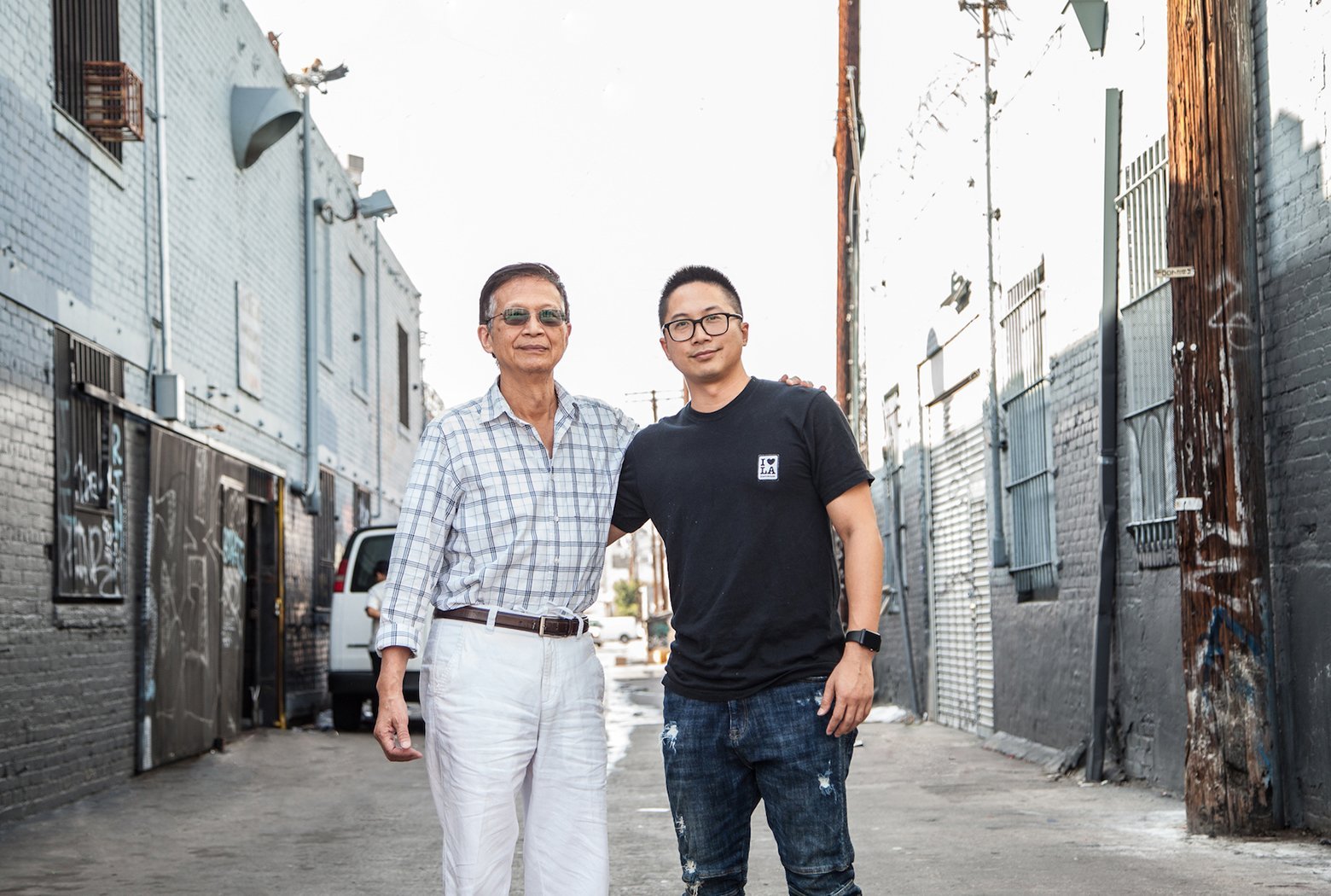 LAmade featured by Voyage LA Magazine
CEO Elbert Chang and his father, Jack Chang (Founder of LAmade) We recently had the honor of being featured in Voyage LA magazine! They heard about LAmade's goals and how the Chang family started...
Read more