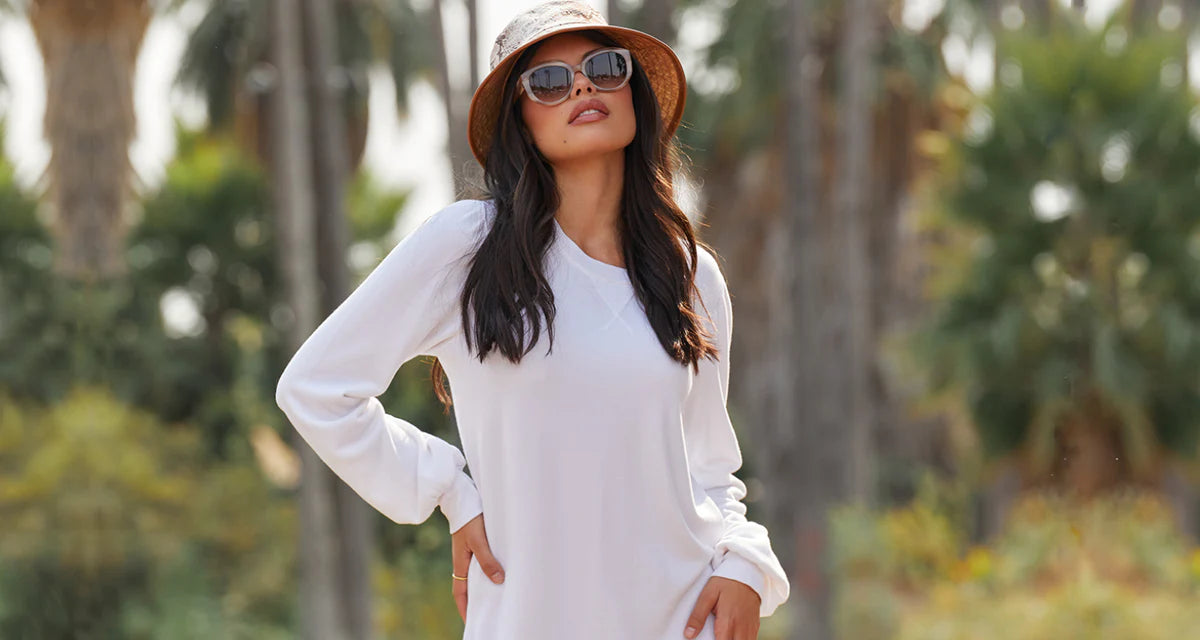 Sustainable Practices
Pricing Explained
We know what you're thinking - "Why does this style cost more than the ones I would find in my local mall?" The answer for that is simple. It's because it costs the world much less.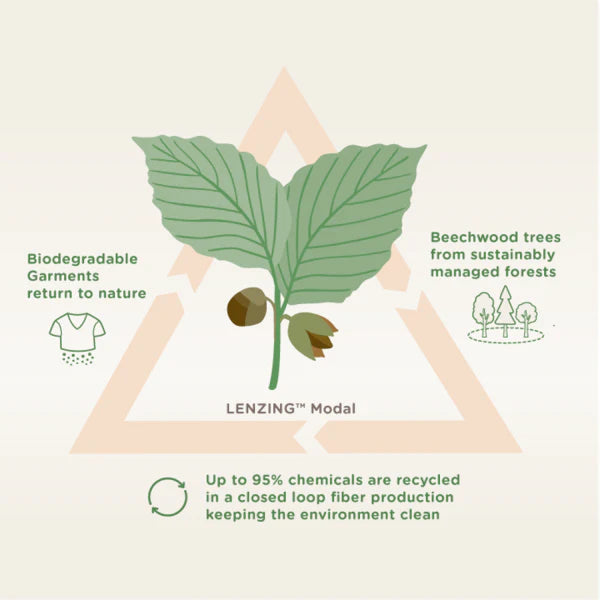 Sustainable Fabrics
We do our best to keep the planet clean. The pricier but super sustainable LENZING™ Modal is used in over 80% of our clothing. Its ability to be sourced from nature and biodegrade is one of a kind and something that we value in our clothing.
Read about our Sustainable Fabrics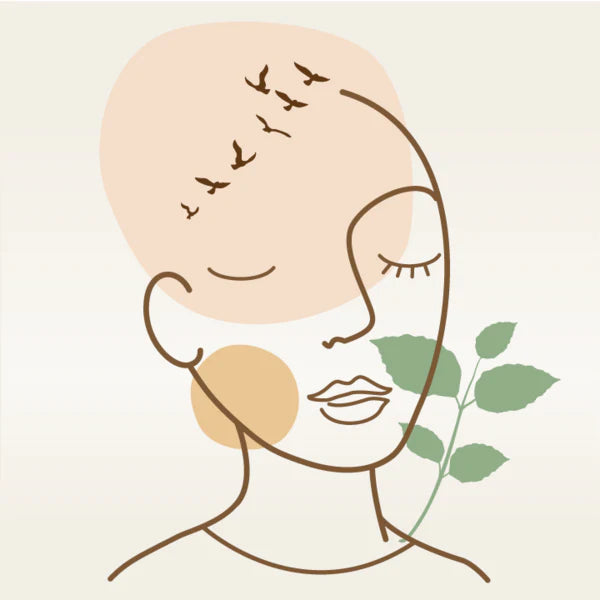 Our Promise For Living Wages
More often than not, the pieces of clothing you buy are so inexpensive because they cut into the factory employees' wages which leaves them earning LESS than minimum wage. With only 20% of the garment industry working outside of sweatshops, we pride ourselves in paying living wages at our family owned, Downtown Los Angeles factory.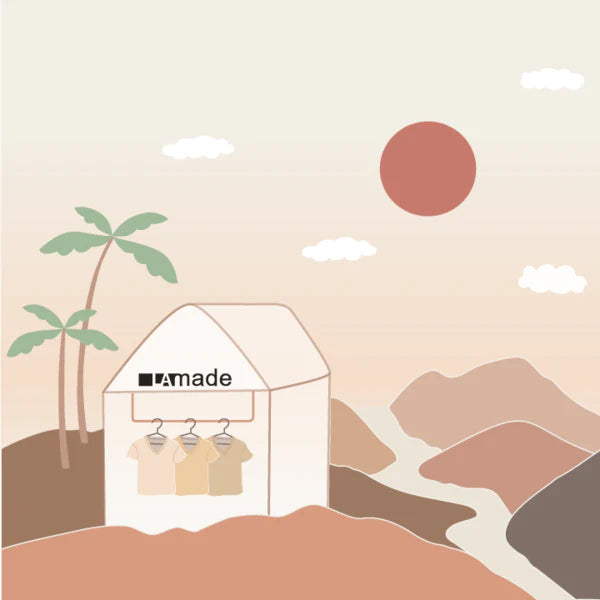 Conscious Small Batch Production
In another effort to reduce waste, we only cut what we need. Each collection is produced in small batches to prevent us from having an abundance of overstock that would eventually end up in landfills. While this might lead to the style being a little more expensive due to us having to pay for new manufacturing costs each time we reorder, the positive effect it has on our planet is worth it to us. Keeping Earth healthy is a top priority.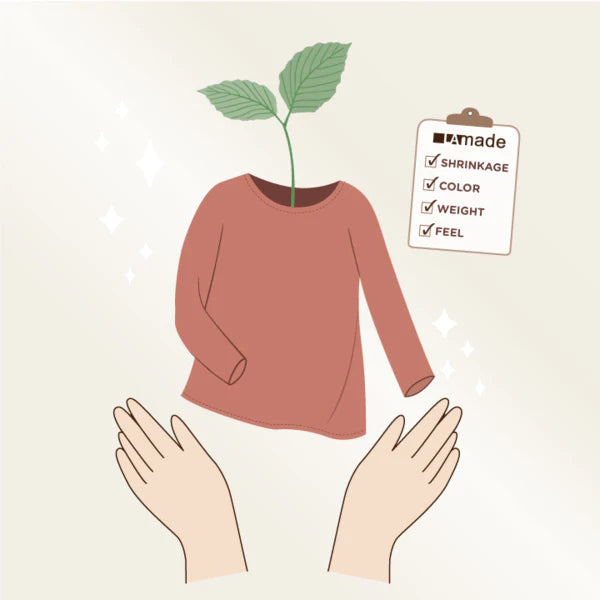 Quality You Can Feel
We put a lot of care and attention into each individual piece we create. The majority of our styles go through a garment dye process which prevents your tops from shrinking and changing sizes each time it goes into the washing machine! We also run tests on every possible aspect (color, shrinkage, weight, feel, etc.) to ensure that you'll love your clothes.
When you buy from us, you're showing support for a better fashion industry.

Community Focused
Like our name suggests, we are proud to be 100% made in Los Angeles. We feel responsible in building up our local community by providing employment opportunities through our own factory as well as purchasing materials from trusted vendors within a 10 mile radius from us.
Giving Back To Make A Difference
Lastly, we donate clothing to those in need AND launched our Donation Graphic Tees to give portions of the sales to local organizations that are focusing on bettering our city. Just like our clothing, giving back will always be in style.
"We believe sustainability is based on ensuring long lasting quality of the product, the planet, and the people. We are proud to be a company that creates beautiful clothing made by happy people."